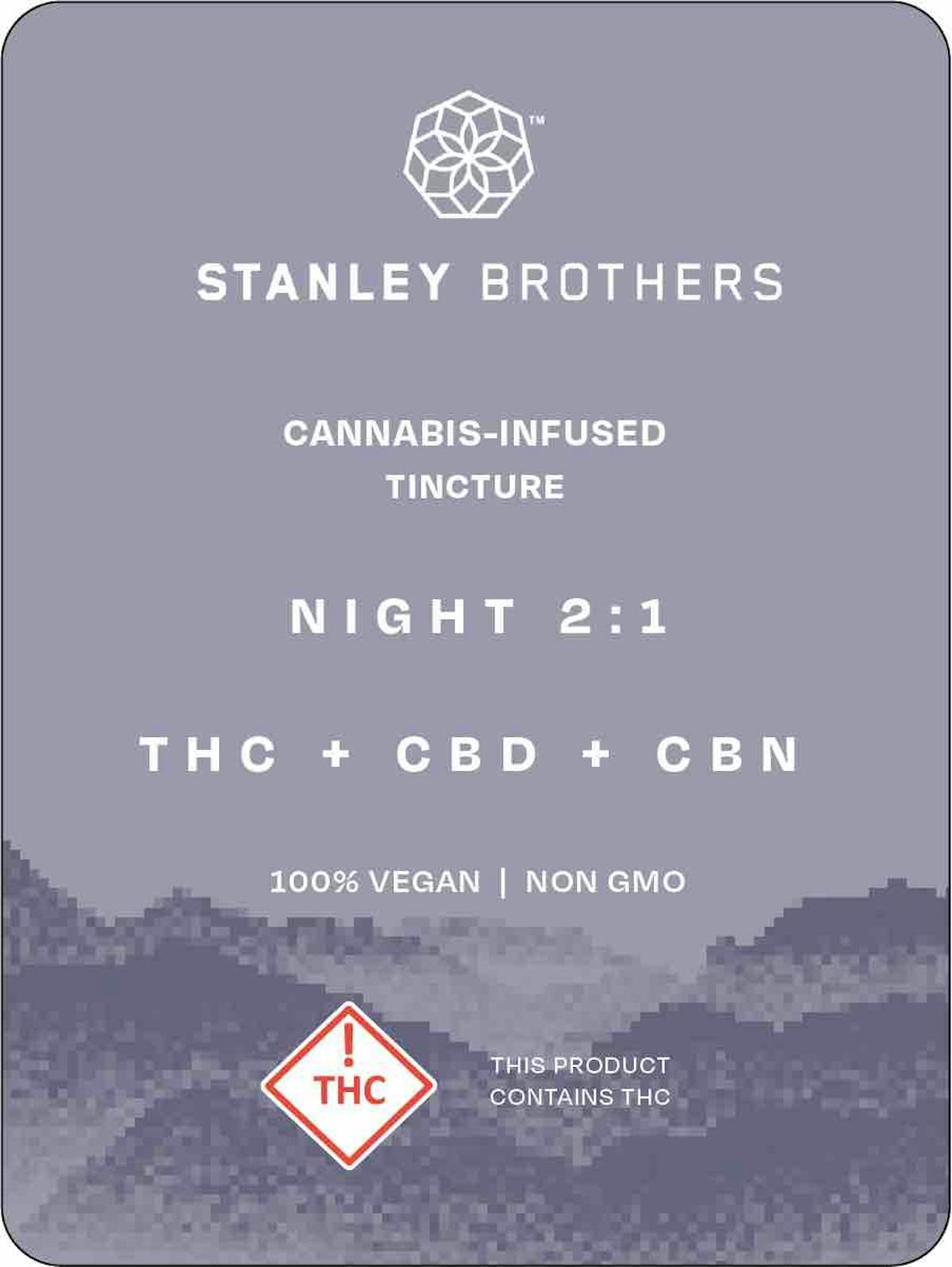 Tinctures
100mg 1:2:4 (CBN:CBD:THC) Night Tincture
ABOUT STANLEY BROTHERS:
We are the Stanley Brothers, creators of the iconic Charlotte's Web, the World's Most Trusted Hemp Extract.
Products from the newest Stanley Brothers brand, give you the benefits of whole-plant cannabis with cannabinoids, terpenes, flavonoids, and functional botanicals to improve your health. "Leading with vision, acting through missions, and growing with love is the philosophy of the Stanley Brothers brands. That message amplifies the stories and needs of millions and grows from roots to blossom." – Stanley Brothers
STANLEY BROTHERS CANNABIS TINCTURES
Our cannabis-infused oils provide fast results. And they're made from Ohio-grown, full-spectrum extracted cannabis that's third-party tested for quality and effects you can trust. Their ingredients are natural, vegan, gluten-free, non-GMO, and ethically sourced with no added sugar.