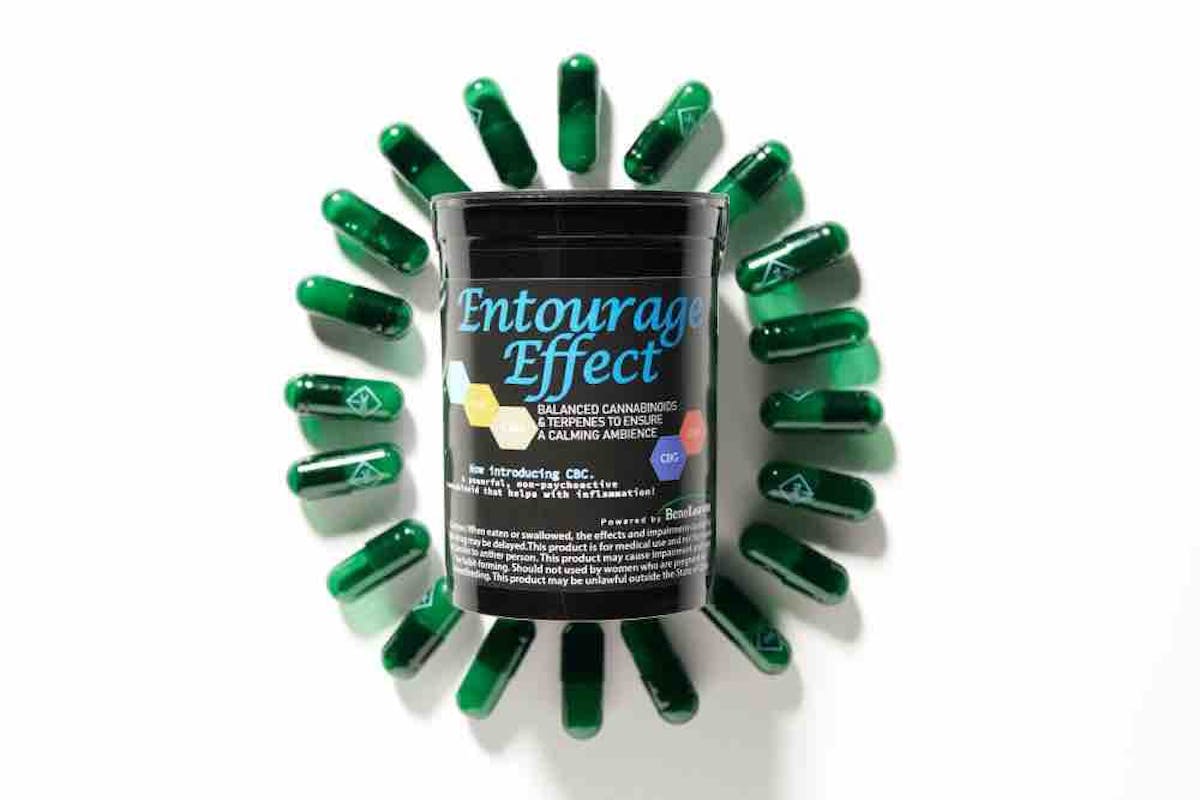 Edibles
Entourage Effect Capsules
by BeneLeaves
22 Capsules per Jar
Full Spectrum Distillates (THC, CBD, CBG, CBN, and CBC) and combined it with cannabis derived terpenes and lipids to create the Entourage Effect in capsule form.
The Combined effect of different compounds found in cannabis that work together as a whole to produce a greater effect than if working separately to produce separate effects.
CBG, CBC, CBN, CBD and THC act together to boost benefits while subduing negative effects to deliver a balanced entourage effect.