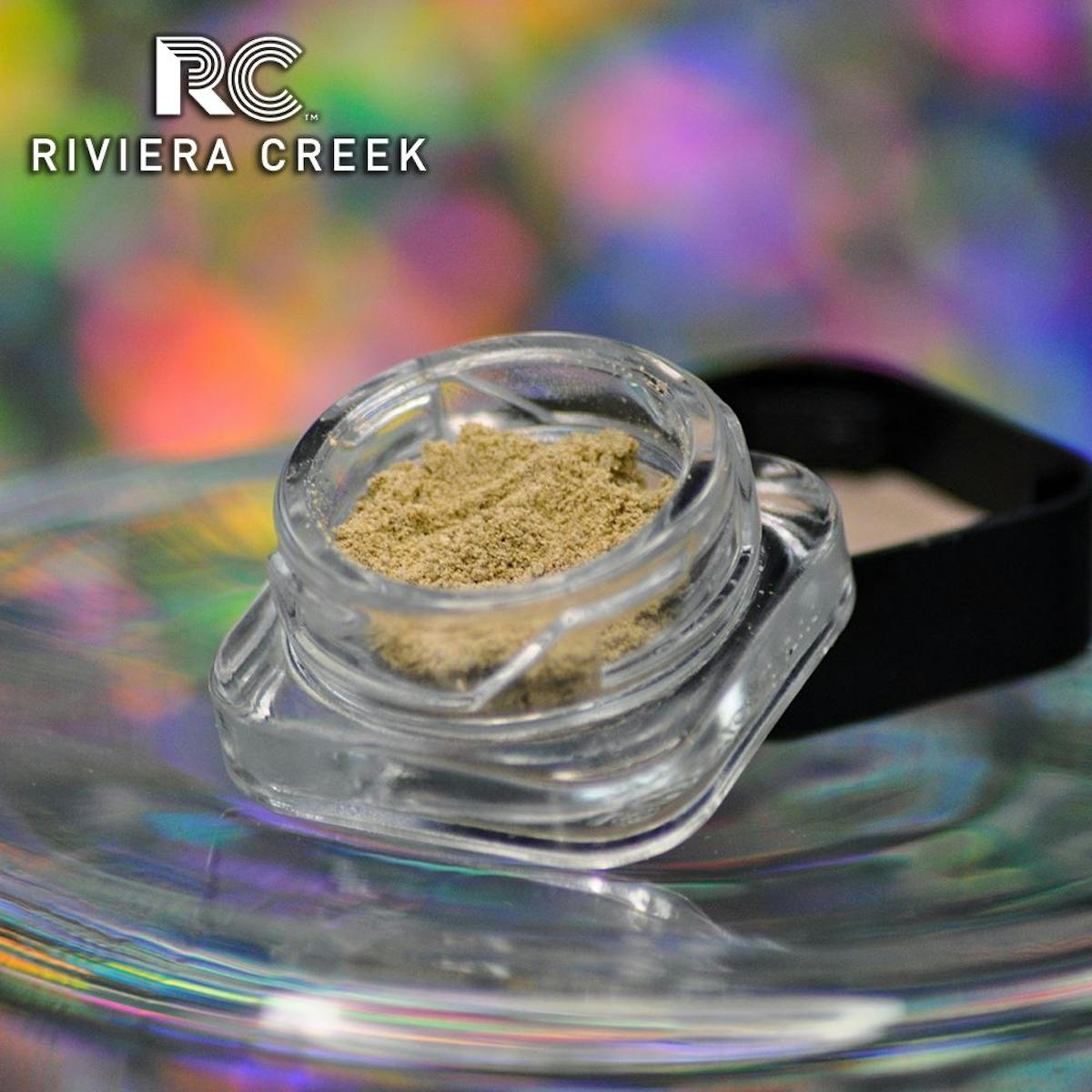 Concentrates
Garlic Cookies Kief
Riviera Creek concentrates are made using absolutely no solvents
Riviera Creek product is 100% pesticide-free
THC, trichomes, and terpenes derived exclusively from Riviera Creek Cannabis?
Riviera Creek's kief is loose flower trichomes that have been sifted from our Stambaugh Garlic Cookies bud. The kief can be vaporized by itself or added to the Riviera Creek flower for a more dramatic medicinal effect.
Stambaugh is one of the highest-quality brands in the market. With our unique regenerative growing process, we take a powerful Indica-dominant cross between Chemdawg and Girl Scout Cookies, from the GMO family and dramatically enhance its intrinsic properties.? This ancestry provides layers of pungent savory pepper, coffee, and earthiness, along with a sweet and natural flavor. This strain is celebrated for its ability to relax the user, elevate mood, and lets you sleep.
Total THC Range 30%-45%
Limonene,?Myrcene,?Pinene,?Sabinene
*To open our containers, press down on the lid while turning clockwise at the same time.