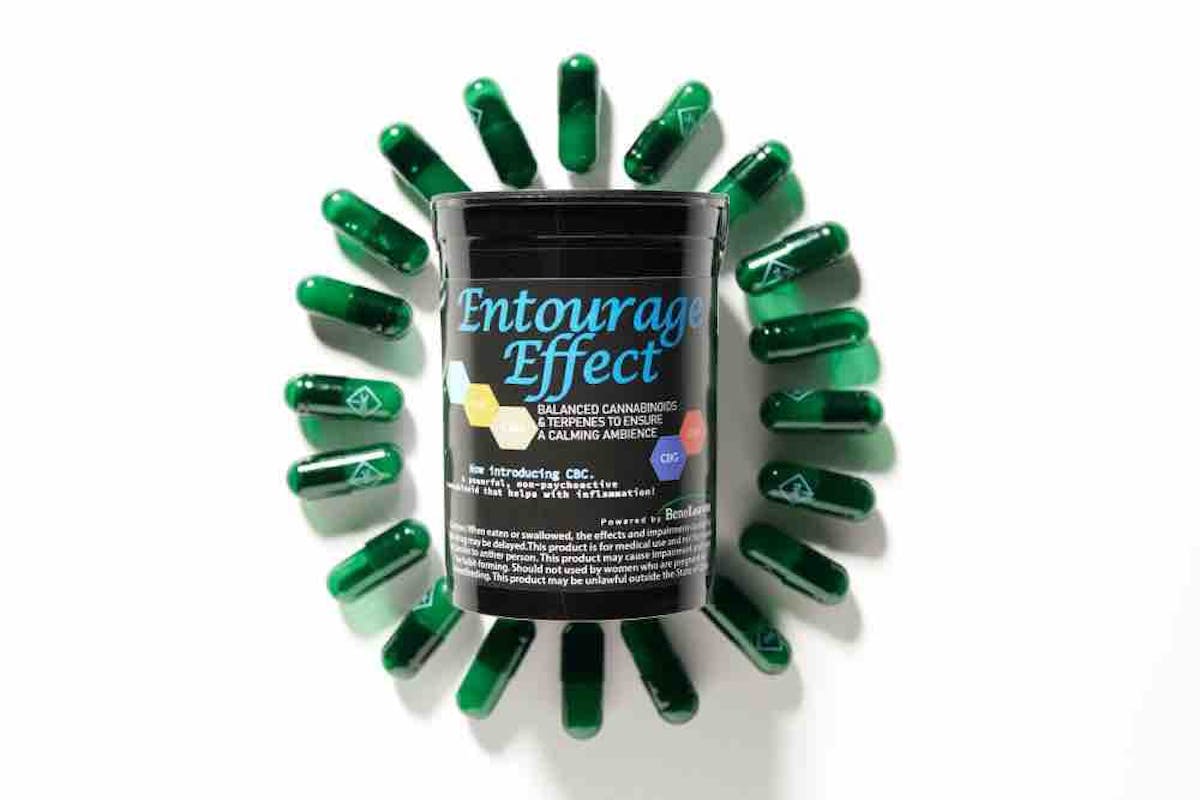 Edibles
Micro Entourage Effect Capsules
by BeneLeaves
22 Capsules per jar
5mg THC, 5mg CBD, 14mg CBG, 14mg CBN, 13mg CBC
Full Spectrum Distillate (THC, CBD, CBG, CBN, and CBC) combined with cannabis derived terpenes and lipids, to create the Entourage Effect capsules.
This combined effect of different compounds found in cannabis, work together in an incredibly beneficial combination.
CBG, CBC, CBN, CBD and THC act together to boost health benefits while delivering a balanced entourage effect.
Crafted for easy, discreet usage with ultimate effectiveness, our high-potency medical cannabis capsules are in an all-natural coconut oil carrier. We ensure accurate dosing for consistent effects each time.