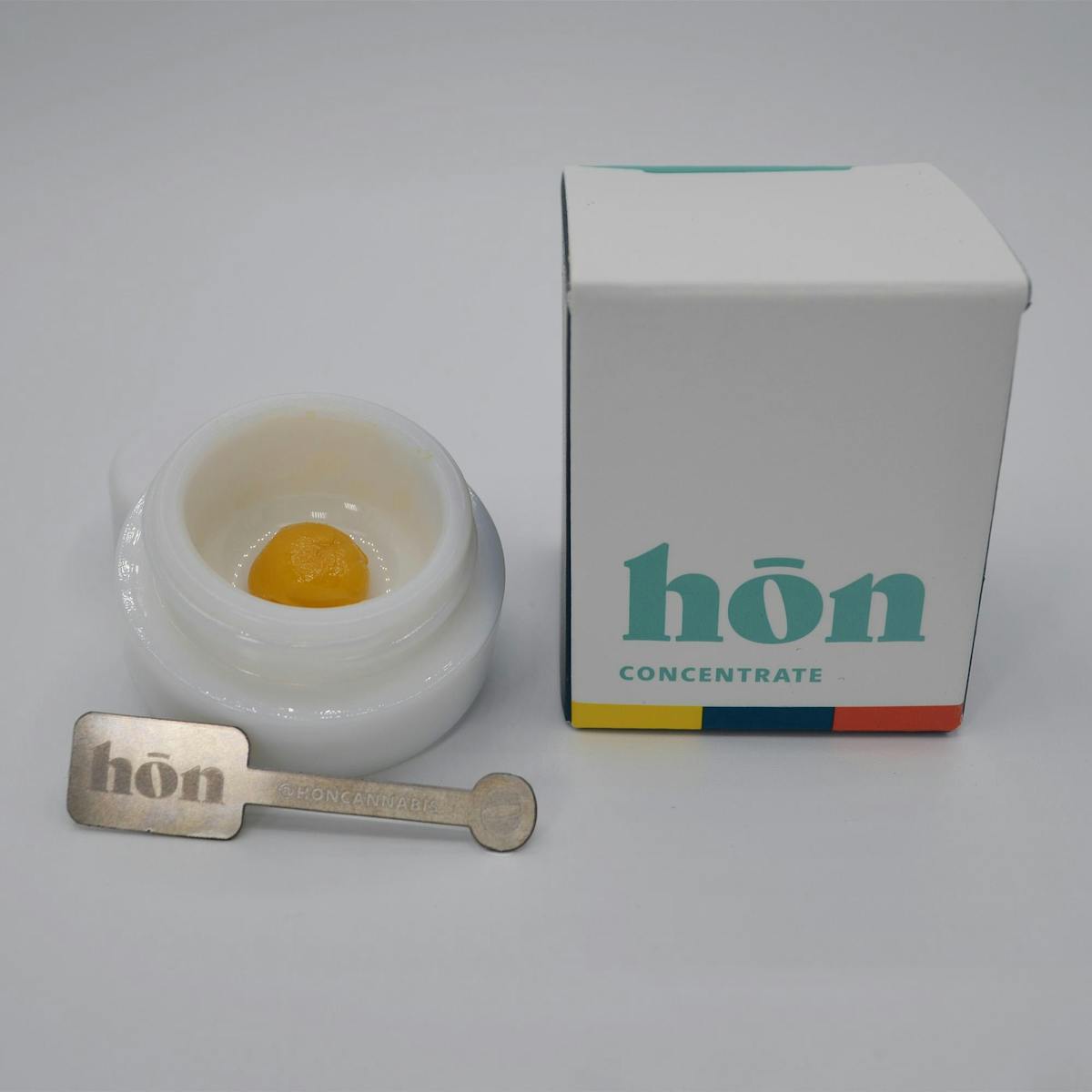 Concentrates
PhunYunz Live Badder
by hōn
Crafted with precision and consistency, our badder provides a fast- acting, dependable experience, every time. Our specifically formulated concentrate lines deliver a robust flavor profile and precise experience for personalized treatment.
Strain Specific Terpenes – Hon honors the plant's natural profile with terpenes true to the strain extracted.
Pure Cannabis – No artificial fillers, cutters, or dyes. Just clean, natural cannabis – because we think nature got it right!