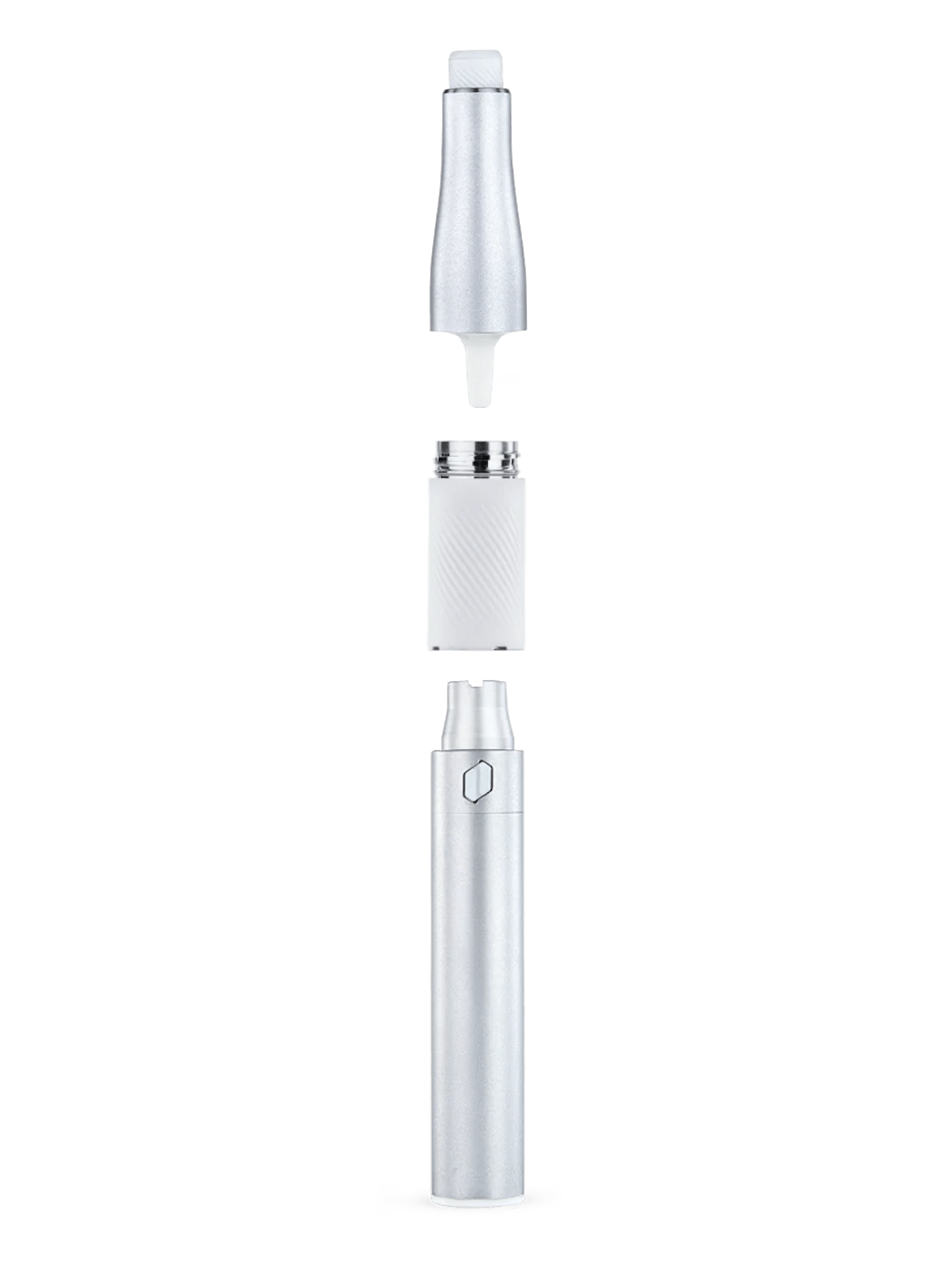 Accessories
Puffco Plus - Pearl
by Puffco
The Plus Battery is a 510 battery that offers three precision heat settings with one button:
- Blue (Low)
- Green (Medium)
- White (High)
It also offers Sesh Mode, a heat cycle that runs for twelve seconds without having to hold the button down. Button functions:
- Hold for continuous heat.
- 2 clicks: Initiates Sesh Mode.
- 4 clicks: Cycle through heat settings.
- 5 clicks: Turns the Plus on and off.
Also compatible with 510-threaded carts.