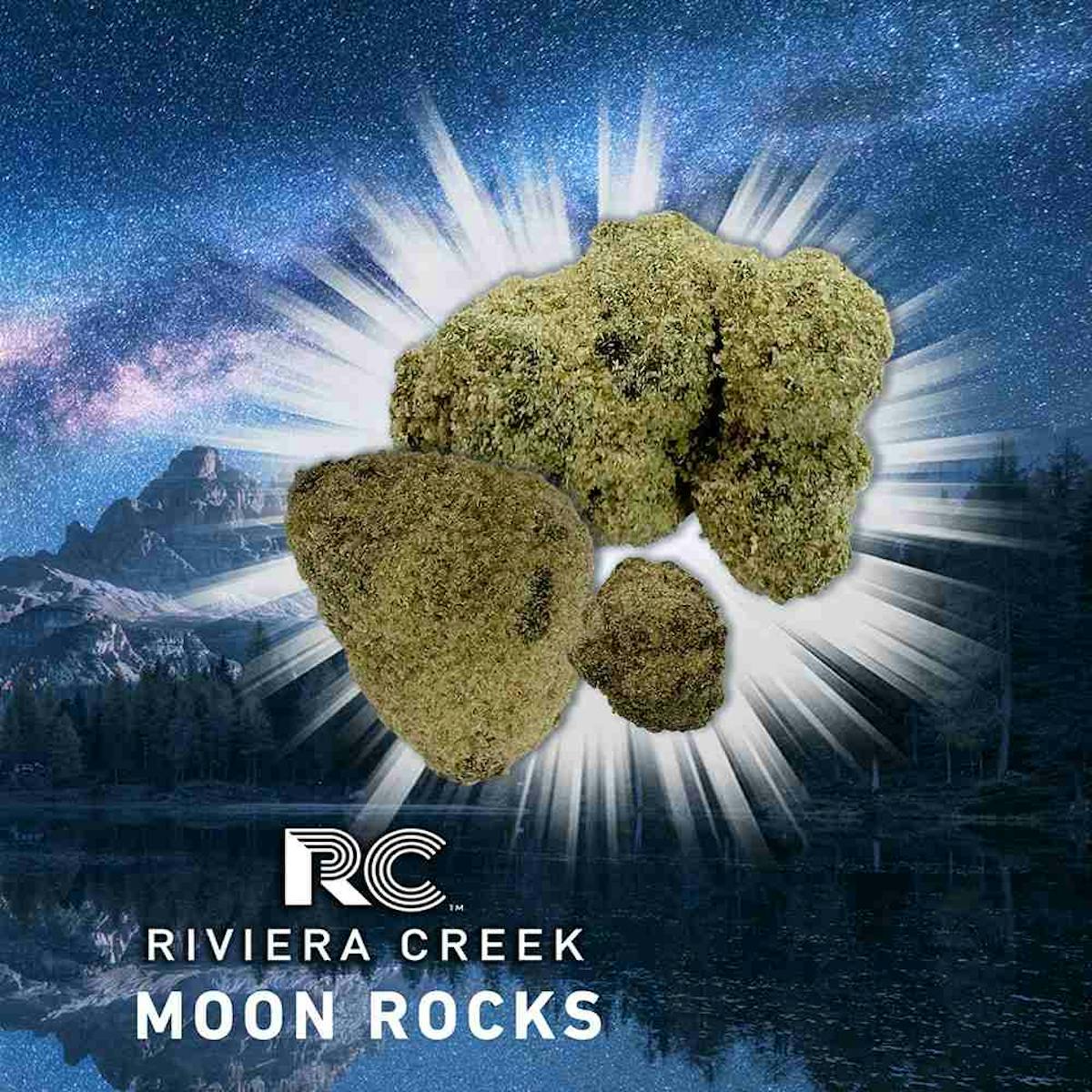 Concentrates
Stambaugh GC Moon Rocks
Riviera Creek Pebbles (Moon Rocks)
Riviera Creek Pebbles (Moon Rocks) are made with our pesticide-free premium flower, coated with our solventless hash rosin, and covered in our solventless created THC-A. We recommend cutting the Creek Pebbles into pieces instead of grinding to avoid a sticky mess.
Moon Rocks can be vaporized by themselves with proper equipment, but we recommend mixing them with our dry, cured, premium flower for the best results.
Stambaugh is one of the highest-quality brands in the market. With our unique regenerative growing process, we take a powerful Indica-dominant cross between Chemdawg and Girl Scout Cookies, from the GMO family and dramatically enhance its intrinsic properties. This ancestry provides layers of pungent savory pepper, coffee, and earthiness, along with a sweet and natural flavor. This strain is celebrated for its ability to relax the user, elevate mood, and lets you sleep.
Limonene, Myrcene, Pinene, Sabinene